10 mars 2014
Challenge scraplift : une page de Brinic.
Ma page :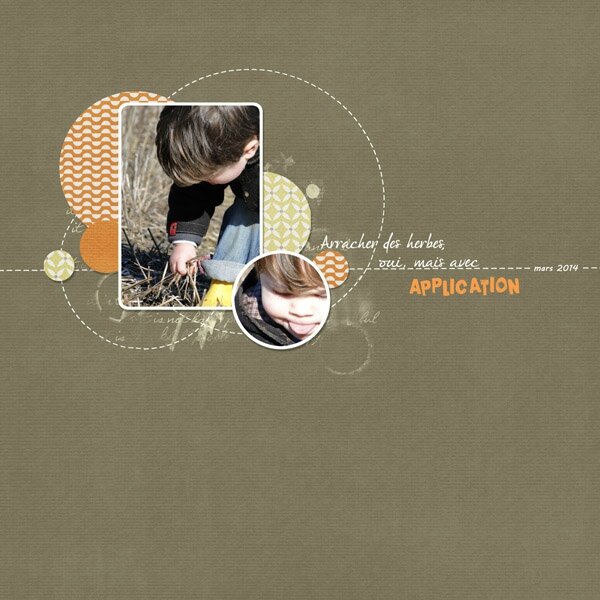 Crédits (tout freebie sur MScraps) Ange : OrangeFun, LikeIt : papers. Angelle Design : ThankYou artistique blend
Et la jolie page de Brinic :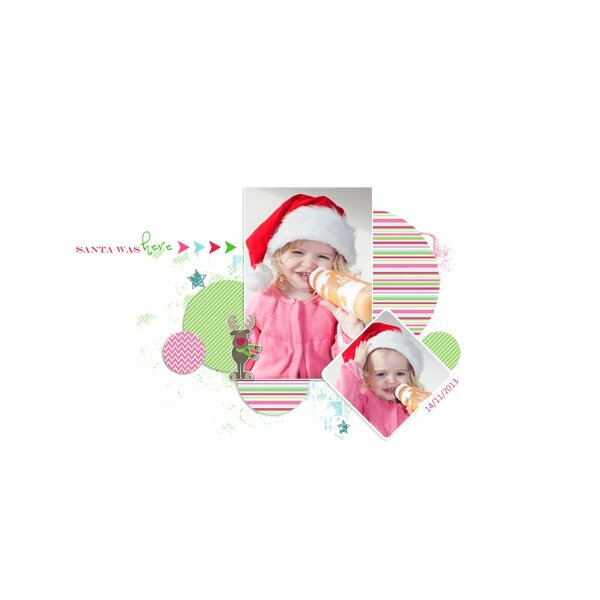 Challenge typographie : Utiliser un template comme grille pour y faire entrer des titres. J'ai utilisé le template mais en le faisant pivoter à 90° :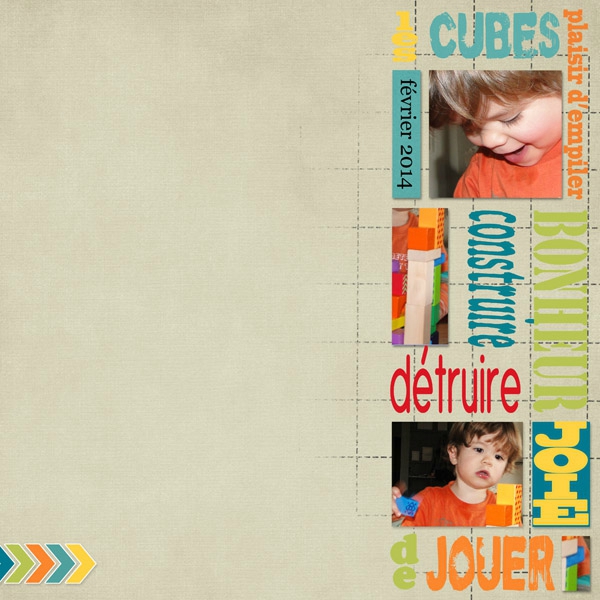 Crédits (tous freebies sur Mscraps) : Papier : Jennifer Labre CountTheWays, chevrons : LJS digital design, Stitching : DSA blogtrain spring fling, en modifiant les couleurs. Template : Heather T for Mscraps.

09 mars 2014
Un scraplift d'une page de Janelle Miller, pour un challenge de Pixels & Company.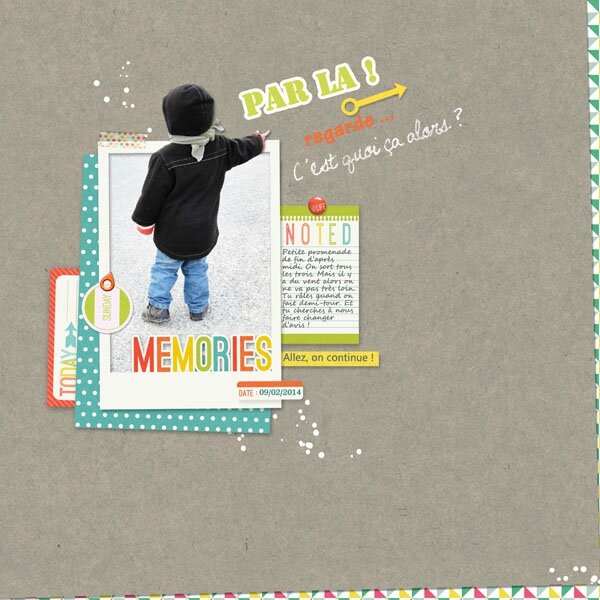 Crédit : mommyish's freebies : Daily and For the love of
08 mars 2014
Pour un challenge d'oscraps, il fallait respecter une recette : un fond neutre, des fleurs, des coutures, quelque chose de metallique, au moins un alpha, au moins deux photos, un naperon.
J'ai choisi 3 photos de nos ombres prises dans un champ.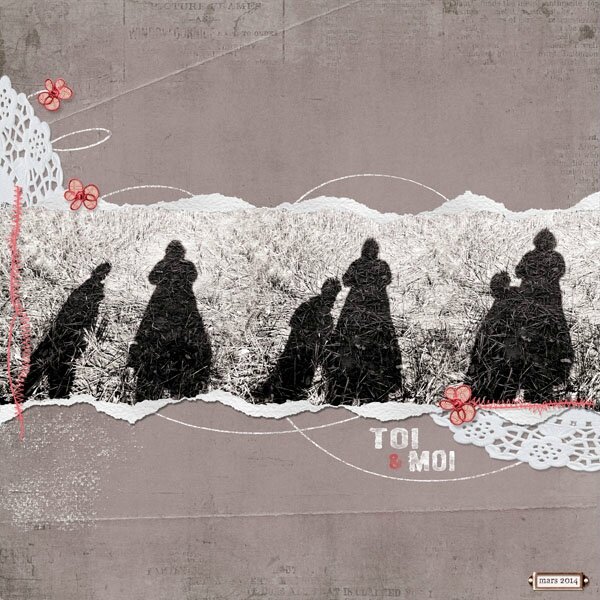 Tracy Martin design : candy collab
flower : Maya de Groot Prego
WA : ninigoesdigi : freebie Facebookfan
Plusieurs freebies très sympas chez my little happy box :
My little happy box : paper add on of the essence, elements from outlined n°9.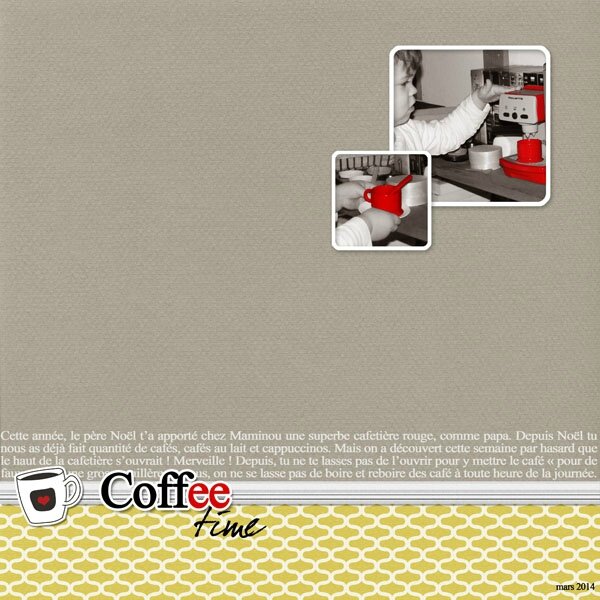 My Little happy box : add on of the essence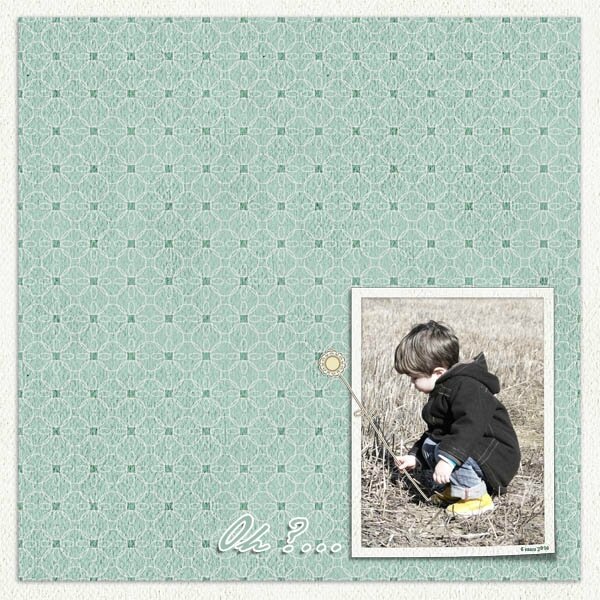 My little happy box : cool bliss, freebie 1
06 mars 2014
Semaine 9 PBS : photographier quelque chose sur une étagère :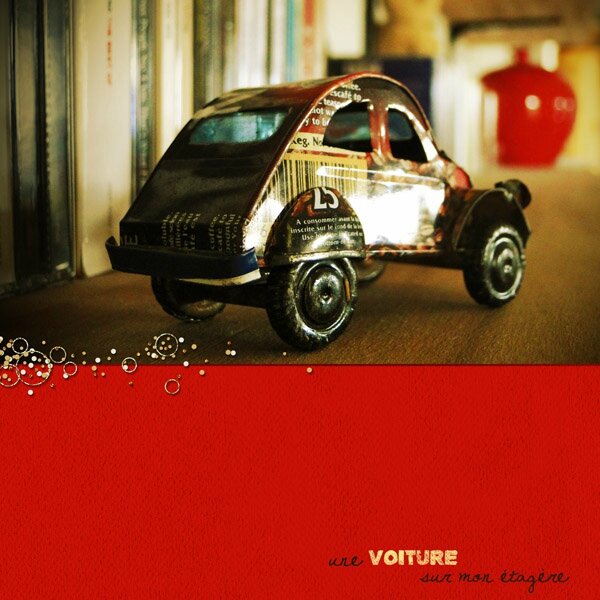 My little happy box (fei-fei'stuff) : freebie coolbliss (couleurs modifiées)
05 mars 2014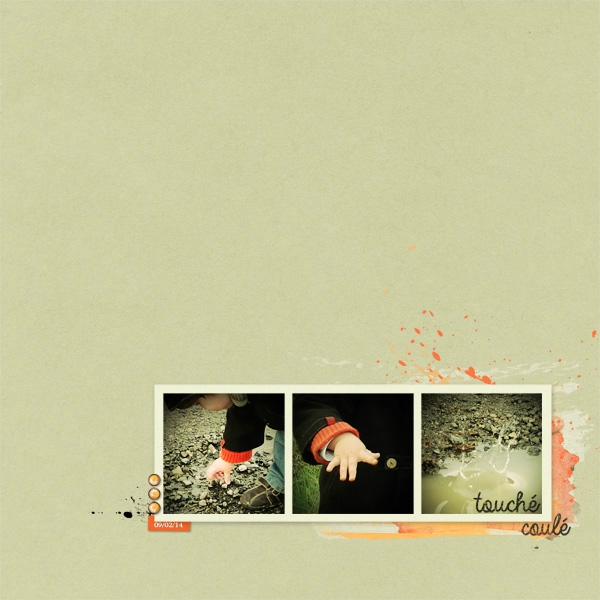 Anna Aspnes Art play palette Magic Rabbit, saffron villa and epic.
04 mars 2014
Une page faite avec le freebie n°4 de My little happy box, si ça vous intéresse, vous en trouverez plusieurs sur son site ICI.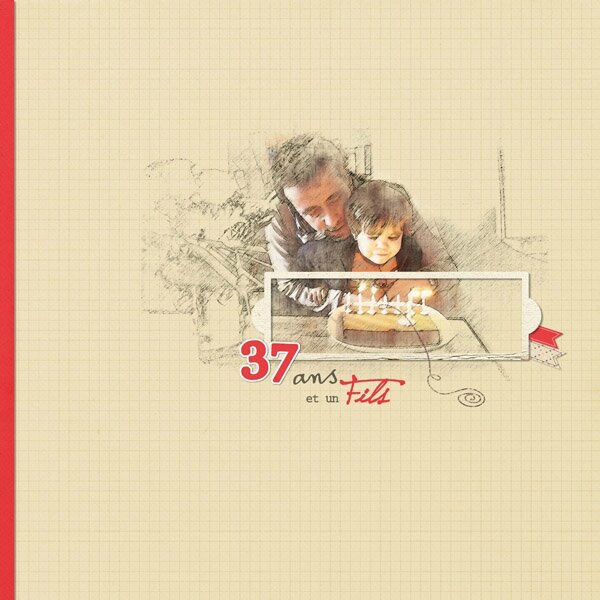 Timounette nous a proposé pour le challenge de cette quinzaine un portrait avec des effets de découpage, de transparence...
J'ai essayé et je suis partie vers du cubisme avec une photo de mon éléphant en bois :
Anna Aspnes art play palette Adventure pour les brushes et magic rabbit pour le papier.
Challenge art journal d'Oscraps. Je ne suis pas sûre que ce soit considéré comme de l'art journal, mais j'adore faire des pages de ce style-là en tous cas !
Maya de Groot : Journal junkie freebie, flightButterflies, Altered portrait.
MyLittleHappyBox : freebie4
03 mars 2014
Cette semaine il faut s'inspirer d'une ou plusieurs pages de Casbury avec ses effets de couleurs sur les photos.
Voici ma page :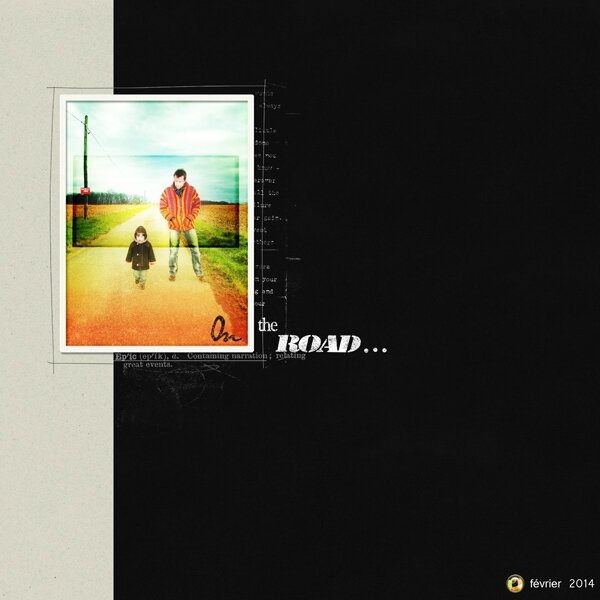 Anna Aspnes :
art play palette Metro Graffiti : papers and button.
art play palettes n°6, epic and adventure : brushes
Et je rajoute la photo de départ :